Welcome back to The Pint Sized Review! I'm writing this on Black Friday (but plan on publishing this on Small Business Saturday), the one day of the year that immediately after giving thanks for all that we already have and have been given we strap on kevlar like a revolutionary militia, pack MRE's in Mom's purse, don the brass knuckles your politically questionable uncle gifted you, and go out on the hunt for the Most Dangerous Game: BOGO sales at Best Buy and doorbuster prizes at Bed, Bath, & Beyond.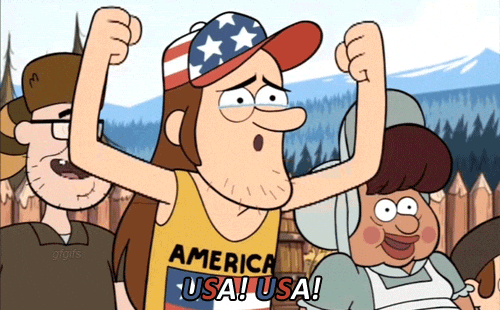 I could go on a rant about how we need to remember kindness, practice compassion, and stay home during the holidays, but Kate's out trying to score me some socks that can detect my heart rate and track my bowel movements or something, so you go girl.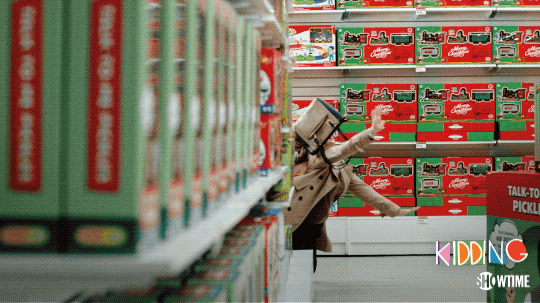 Gather 'Round for the Ancient Tale of the Black Friday
Black Friday began once upon a time when families would come home for the holiday, eat to their hearts content (or congestive failure), and then the next day with little to do go shopping for Christmas presents. It became known as "Black Friday" because the sudden influx of shopping would put department stores "into the black" so they say.
Anyway, all this money would come in from out of town and the local economy would swell every so briefly.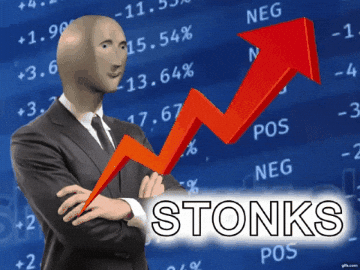 Small Stores Depended (And Still Do) on Black Friday Sales
Back in the day of these smaller stores this was huge. As with any small business, when you buy anything, that money goes directly to the business owners. You directly fund their kid's college tuition, you keep the lights on, you make sure their employees get to buy Christmas gifts.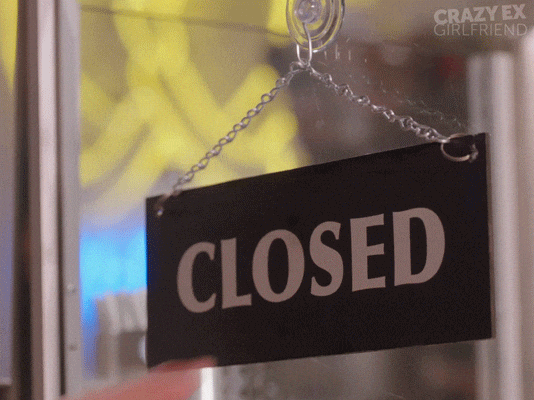 These small purchases and numbers don't mean as much to larger corporations. They operate on a completely different plane of existence: the few thousand dollars a small mom-and-pop shop could earn on a good Thanksgiving weekend would be considered an absolute flop for HugeChain McBoxstore.
The same can be said for smaller breweries. 
David Brewing Company Vs. Goliath, Inc.
You know who your big brewing companies are, I don't need to name them. They aren't vying for your business. 
Because they don't need it.
Plenty of people will gravitate towards their products at every conceivable venue possible: sports games, dive bars, college bars, wedding venues, train stations, concerts, you name it, there's a neon sign with their brand in the window.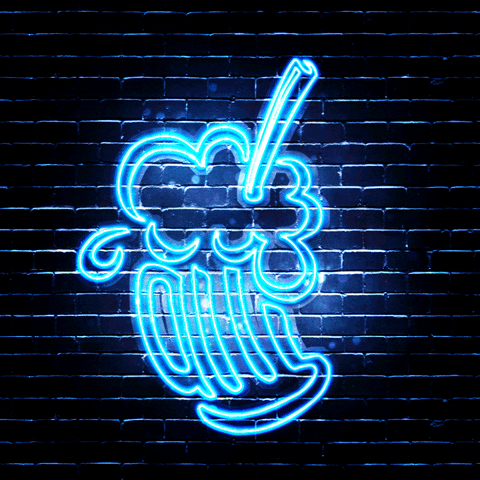 Now, there's nothing wrong with grabbing a few cold ones with the boys during a hockey game (go Wings) and commenting on the actual temperature of the Rockies and how that would be counterintuitive to getting a full flavor.
Flavor doesn't really matter when you're drinking 16 silver bullets before third period. Hell, there's nothing wrong with preferring a cheaper alternative every once in a while, but you can read what I feel about cheap beer and how they get to that price point, and you can also read why I think judging others for their selections is not just mean, but self-sabotaging as a community. 
I love buying shit just as much as the next middle-class American, and we live in a golden age of buying shit we don't need, but for some time I've felt called to spend my hard-earned cash a little more… strategically.
Small Breweries ARE Small Businesses
I think people forget that breweries aren't much different than a general store, a restaurant, or any other establishment. Most smaller places aren't part of a big corporate structure or franchise (while yes, some "craft breweries" are owned by the big bois) and those little pubs have just a few people at the top just trying to make it like the rest of us. 
When you visit a microbrewery, when you buy their beer, grab a sticker, wear their shirts and hats, you are supporting more than just a company's image. You're supporting the families that work and sweat to bring you creations from the heart.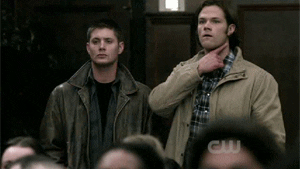 Every dollar you spend at the little places will go so much further than with the big three. Not only are you purchasing the (arguably) better product, but you are keeping your money local. Keeping it all in the family, so to speak, will help make where you live just a little bit better a few purchases at a time.
Democracy In Action (and In a Glass)
Have you ever heard the term, "Vote with Your Dollar"? It's a simple concept: talk is cheap, and actions speak louder than words. If you believe in a product or service, don't just talk about it, invest and do something.
Your money spent will prove to others what's actually in demand as opposed to what big companies tell us we want.
There's a reason why craft beer has done so well in the past decade or so. 
As a fan of craft beer and democracy, I try to vote with my dollar every day. By giving my business to breweries that make quality beer I'm encouraging them to keep up the good fight and keep making good shit.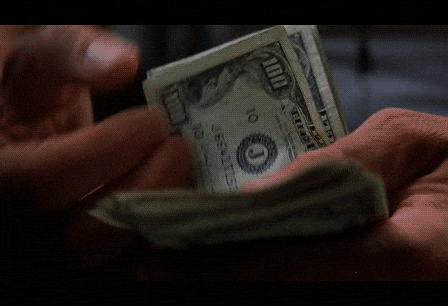 America, though, has a culture that is obsessed with deals. We are always looking for the lowest prices, the biggest quantity per dollar, and any way to keep our money in our wallets. And big companies are always looking for ways to unburden you of a heavy purse.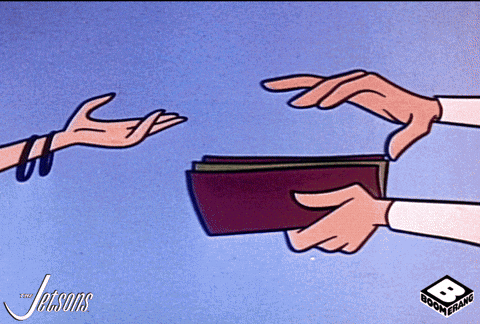 Not only do we want a screaming deal, but we demand convenience! I know I'm a hypocrite, as I swear by services like Amazon, Shipt, and Uber Eats. If you can bring me food straight to my face, I'm probably going to be a huge fan.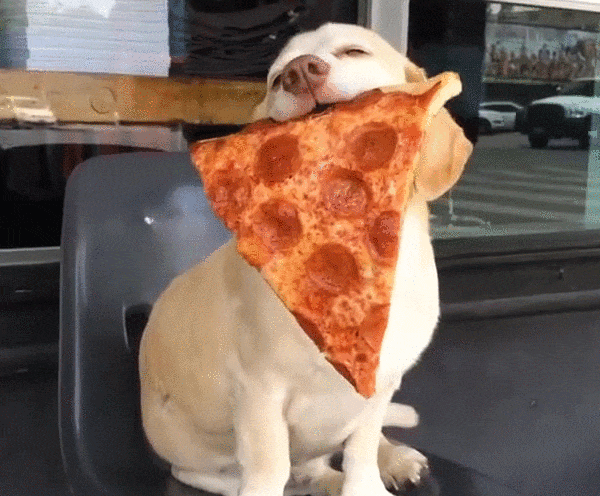 I'm not made of money. Far from rich, I'm just a regular guy trying to provide for my family, but I also have roots in and truly believe in the craft beer movement. I believe in a better product that requires a larger investment a pint at a time. I enjoy the wonder that is a complex brew, and I love the ease of a session beer meant to be drained straight to my beer gut on a boat in the middle of the summer.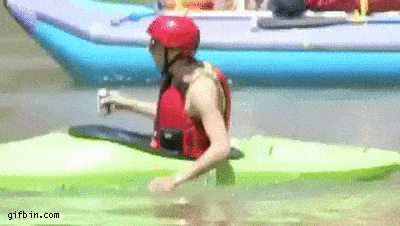 I also love seeing the little guys win. I AM one of the little guys. So you bet I'll be pulling for that team.
Good Intentions with Better Beer
By trying to be more conscientious of my purchases, I hope to establish a better consumer environment by helping the little guys get ahead. Instead of buying a 30 rack of The Beast, buying a six pack of Blackrocks will not only be plenty to drink for me, but my small purchase will also support a small upstart business trying to spread joy and a better drinking culture. 
I'd rather show up to a party with a growler of Guardian as opposed to a case of Hurricane Malt Liquor. Not only is the product better, but that growler will help them hire another bartender, whereas the pennies made from that case won't make the biggest dent in their bottom line.
Pints and Politics
It being the holiday season, it's impossible to not let some politics come up awkwardly, so let me just say this: if you truly want to stimulate a stronger working class, you're going to want to invest in the hardest workers out there.
That means not giant corporations, not huge businesses, not billionaire businessmen that don't drink beer, but the hard-working, blue-collar, family businesses that want to make a better product, create a wonderful space, give back, be sustainable, and truly make a difference.
So help save the world.
Make a better tomorrow.
Drink local this Holiday Season. You know I will. 
The Holiday season is upon us, and there are hundreds of fantastic seasonal beers to be had! Got a brew you want to share with me? I take submissions and donations to the cause! Email me at dennis@thepintsizedreview.com or shoot me a message on any of my social media accounts. You can follow me on Twitter @drinkpintsized, Instagram @thepintsizedreview, or the way your parents get their news: on Facebook. Just search "The Pint Sized Review" and you'll find me. Donate on our Patreon, and if you can't please like, share our posts, and join the mailing list so you always know when we are putting out some stupid stuff for a laugh and maybe, just maybe, some education.
Peace!
###