Welcome back to another Pint Sized Review! Today's brew was generously provided by fans Ryan and Sarah Westenbroek. Thank you! May the Force be with you. 
A Star Wars reference? Better open up Wookiepedia as I'm about to use all of my prequel memes, because today we are drinking Moon Man No Coast Pale Ale by New Glarus Brewing Company!
EDITOR'S NOTE: Dennis is insufferably obsessed with Star Wars. If you don't like Star Wars… suck it, Star Wars rules. If you don't get the humor…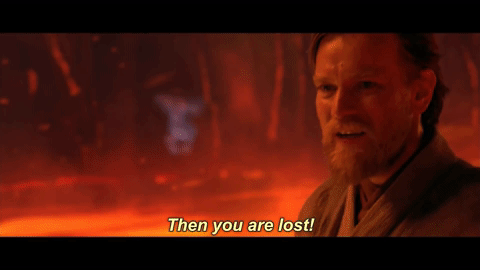 "Just for once, let me look on you with my own eyes." — Anakin Skywalker
Busting this brew out of the bottle, it pours wonderfully clear, flaxen and gold in color with not even a chill haze to it and a sudsy thick head on top! Old school and cool.
Were I to be critically injured by a Wampa ice monster on the planet Hoth, I would hope my body would be submerged in a bacta tank filled with this.
"What an incredible smell you've discovered!" -Han Solo
Moon Man smells full and crispity hoppity. There's a prominent pine scent with a squeeze of lemon. Kind of like if you were to take a pine cone straight from the oven and squeeze a half a lemon on top. So, basically like the food my Hispanic side of the family would make if they went backpacking and tried to survive off the land.
Honestly, I'm so happy with beers like this. They take the best parts of other Pale Ales and IPAs and add it to their own concoction. 
The mix of aromatic hops and citrusy lightness gives me a sense of being giddy and excited. It's impossible to not be hyped for this beer.
"You're lucky you don't taste very good." -Luke Skywalker to R2D2 on Dagobah.
That title couldn't apply less to Moon Man.
What a pleasant beer. I taste cracker-like malts ahead of everything, with the peppery hop snap following up on the back end. There's a sweetness to it as well that's just there for blink-and-you'll-miss-it cameo. Like Dr. Cornelius Evazan and Ponda Baba in Rogue One.
Honestly, this tastes just like it smells! Light, refreshing, and gets you excited for another sip.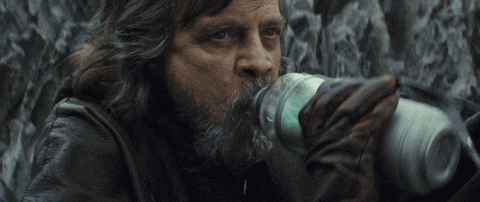 "Search your feelings, you know it to be true." -Darth Vader
This was brewed to be a session beer (a Session is an old Irish term for slamming as many drinks as you can in a set amount of time without getting schwastey wastey), so it doesn't stick around forever.
Think I can't drink eight of these?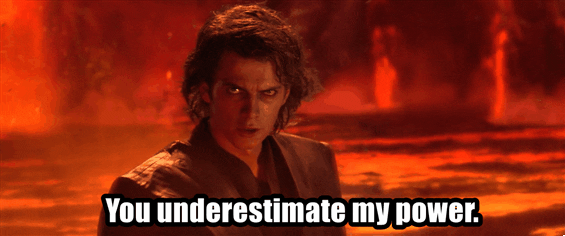 It's there, you drink it, you appreciate it, and it's gone. Thin, watery without feeling watered down, it's doing exactly what it's supposed to do.
"Power! Unlimited power!" — Darth Sidious
Are there more robust pale ales? In the words of Wisconsin, oh, you betcha. Are there heavier hitters? Oh, for sure, eh. Moon Man is only 5% ABV. There are plenty of other beers out there that have a more malt-forward base or are hop bombs, and I can direct you to any number of double IPAs to help with that craving.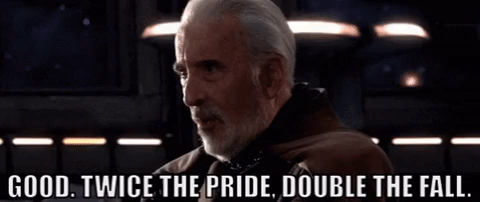 But in terms of a fantastic session pale ale that doesn't fill you up or get you slammed after three or four pints, this is your man. The Moon Man. Light, refreshing, hoppy without being overbearing, full of flavor without being cloying or overbearing. You're meant to enjoy this and no think too much about it. According to the the bottle:
Bold and engaging without pretense, because in Wisconsin you do not have to be extreme to be real. Just be.

Moon Man bottle description, Daniel & Deborah Carey, New Glarus Brewing Co.
Get yourself a bunch of these bottles! Moon Man from New Glarus is a beautiful and perfect definition of a low alcohol pale ale with just enough hop character to prime you for another sip.
I want to drink this on a boat. 
No, I want to drink this on a ship.
You know what? Let's shoot for the moon on this one! Let's drink this on the moon!
Wait… 
Star Wars was the birthplace of fandom for me. Ever since I was little I was obsessed with knowing more about the story of how every character, species, and Force-worshipping religion came to be. Now, I'm no less obsessed, but I also carry my fandom with beer and brewing and how we came to be as a culture of drinkers and connoisseurs. Got a brew you want to share with me? I take submissions and donations to the cause! Email me at dennis@thepintsizedreview.com or shoot me a message on any of my social media accounts. You can follow me on Twitter @drinkpintsized, Instagram @thepintsizedreview, or the way your parents get their news: on Facebook. Just search "The Pint Sized Review" and you'll find me. Donate on our Patreon, and if you can't please like, share our posts, and join the mailing list so you always know when we are putting out some stupid stuff for a laugh and maybe, just maybe, some education.
Peace!
###