Hey everyone. 'Sup? I'd like to take an opportunity to reach out to all of my friends, fans, and followers as directly as I can.
Some of you may have heard, but recently I've made a bit of a career change. I've left my position as the manager of a brewery to focus my attention on something that is truly the most important thing in my life: my wife.
You see, as many of you understand, life ain't cheap, and life is short and fleeting. Nobody truly knows what's next for any of us, and all we really know is that we have this one life and we must make the best of it.
I originally left my office job to pursue a career in something I hold dear to my heart: the business of beer. 
Running a brewery is a fantastic and fun career option that I succeeded in and loved with all my heart and liver. I loved my staff, loved my duties, had fantastic patrons and was head-over-heels for the space we worked in and treasured all of the brews we made. I couldn't complain about pretty much anything.
Well, almost anything.
I tend to throw myself head-first into my job. I became incredibly involved with almost every aspect of the establishment and had a hard time separating myself from my work and my personal life. I was taking home too much of the stress and frustrations that inevitably come with management of any kind. On top of that, my hours were peaking around 70 hours a week with a wild schedule that didn't allow for any social interaction that didn't occur at the bar. This would've been acceptable, except… 
Well, my wife is a teacher. She's wanted to be a teacher all her life. She was built in a lab by mad scientists for the express function of being a fantastic educator. She has her dream job that we've worked very hard for throughout the entirety of our relationship to achieve.
I… well, I'm different.
I have never truly had a dream of a career that's stuck with me longer than a few months or years. I've put in my time as an EMT, a manager of various businesses, a musician, bartender, medical manager, stage performer, you name it. I've always done whatever it takes to pay the bills and enjoy life. 
Now we've reached an interesting crossroads in life. We find ourselves in a beautiful and wonderful area surrounded by kind and warm people, welcoming parks, a bafflingly well-funded school system, and a cornucopia of cutting-edge breweries that churn out batch after batch of drool-inducing beer.
Over the course of these past few years, our schedules clashed so much that we became essentially roommates. Two people in the same address that took turns cleaning the apartment and walking the dog, yet never saw each other.
Ships passing in the night.
What unfurled into the light was a realization: something in this relationship, this transaction of emotions and love, was unsustainable. We had agreed when we got married to spend time with each other, to travel and enjoy life while we can. To bring joy to each other. You know, that "for better or worse" thing everyone loves talking about.
Well, with that, we came to a decision as a couple. We decided that I needed to step down from my management role at the brewery. While it was a great job at a place that I loved, at the end of the day I am not married to my job. I am married to my wife.
Handing in my notice was an incredibly difficult moment for me, but a cathartic one at that. While it pained me to let go of helping out my friends at the brewery, I all of a sudden had a new lease on life. I've decided to finally pursue something that would truly be a dream job: to write reviews and ramblings on the product that helped pay my bills for so long.
I'll be writing guest articles and blogs for various other websites from travel blogs to fitness guides; I'll be doing a little bit of everything. Between contracts and projects I promise to put out 2-3 articles every week suggesting, critiquing, and just being a bourgeois jerk about beer.
You may notice some changes to the site! It's been given a visual overhaul, trying to streamline the front page and increase its mass appeal. I've also optimized it for ads (minimal ads, as I want the site to NOT give your computer cancer), and will be doing some sponsored posts and blog entries to help fund the dream. All sponsored posts will be incredibly explicit in the very opening of the article, as you know I don't favor any beers or breweries over others. Except Blackrocks Brewery. And Ore Dock. And New Glarus. And-
ANYWAY. I'm incredibly excited to finally be making my passion my business. I've been teaming up with a few other like-minded individuals and organizations to make some other projects come to fruition. We intend to make some announcements in the next few months of what we will officially be doing, but besides bands, beers, bottle shares, and brewery tours, that's about all I can say about that.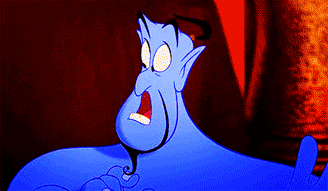 Thank you all so much for keeping this project going for the past year and for all of your support as our family goes through some changes. We look forward to expanding our reach and providing even more for all of our fans and followers in the months- and years- to come! Until then, like, subscribe to the mailing list, follow me on Facebook, Twitter, and Instagram, and share the stuff. Every share goes such a long way to helping us out!
Peace!
###