Welcome back to another Pint Sized Review! The sun is shining and I am most certainly indoors because the plague is rampant and the government is taking this opportunity to change the batteries in all their birds.
All this time at home gets me thinking about… well, home! I spent the majority of my life in Marquette, Michigan, a small town with a big beer presence and what do you know, this review is generously provided by Berserker, a hazy IPA made by the Hazy Bois and Girls of Ore Dock Brewing Company! Kris and the rest of the gang in the 906 sent me a care package to keep me from getting too sober during all this quarantine.
Don't worry, ODBC, I'm WAY AHEAD of you there.
Let's see what water wants to be!
"She knows where the the rope ends/knows the way the hook bends/It's a slow step through a steady lake." –The Way the Hook Bends, Tyler Dettloff
This giant crowler exploded open with aromas like the most inviting grenade. Poured straight into the glass, this beer looks like the beard of the bastard that razed my village in a past life. Orange, with a BIG F***ING HEAD.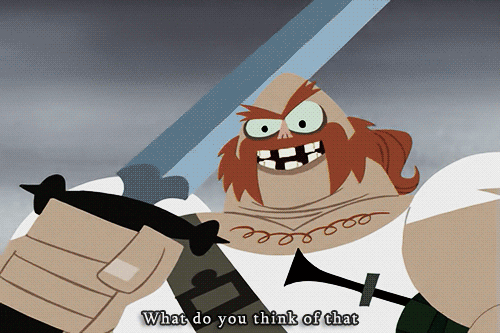 This beer looks milky and pulpy. It looks like orange juice that's really just a whole, solid orange loosely falling apart. The only way you can look through this is if you were to make a physical tunnel through body of this beer John Henry style.  
"Don't wanna go to a T-ball team/don't wanna take you out to ice cream/not gonna call you on the telephone/just gonna leave you at your house alone." –I'm Not Your Dad, Skunk Fur
This smells like I'm drooling. I have this problem: every once in a while there's a beer that's so hoppy and juicy that instead of picking up the aromas right away, my face just goes a little numb and my mouth starts salivating. It's like my bartender is ringing a bell and I've been Pavlov'd.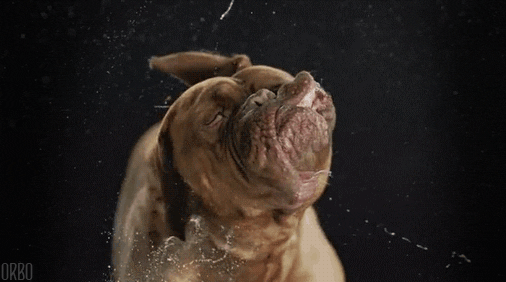 This smells like a vacation in warmer weather. From the very cracking of the crowler my apartment filled with a dank, citrusy smell not too dissimilar from a dispensary parking lot that reminds me of the cans of orange juice concentrate my parents used to buy when we were kids, but I fundamentally misunderstood how they worked and just ate it with a spoon. 
I want to eat this beer with a spoon. 
"I got a job working sound at a bar at night/turning the knobs so the cover songs sound alright/making it loud so the people must shout to be heard." –Bar Bands, The Chanteymen
I need a spoon to eat this beer. This is unreal. This tastes exactly how I hope it'd taste: bitter, juicy, with an undercurrent of fruity, creamy sweetness to cut everything else from being overbearing.
It's like if you took an orange creamsicle, let it melt, then forgot about it in a cupboard and it spontaneously fermented. But instead of being a sticky maggoty mess it's a delicious potion for luck and courage.
There are, as many hazy beers tend to have, amazing citrusy qualities in this. Orange is first and foremost in the lineup, grapefruit can be vaguely parsed, but really a candied lemon note cuts through the mix like a conga in a Santana song.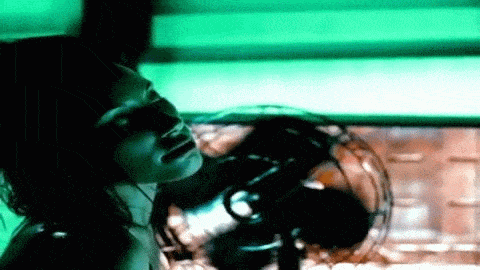 "When it feels so right and there's nothing left for us to fear." –Second Star, Beyond the Genome
Like many other hazy IPAs, this is thick. It's not syrupy like an imperial stout would be, but also not watery and aqueous like a session ale would be. It's thick, juicy, creamy, milky, and many other adjectives that could be taken out of context.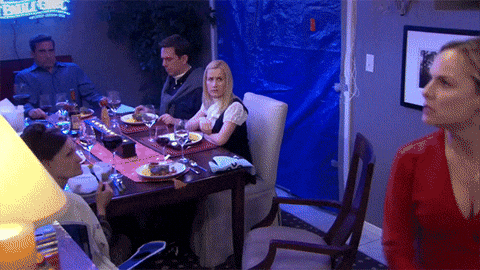 Speaking of context, has anyone noticed that unemployment website servers keep crashing but PornHub has yet to ever be down? Just saying that the government could learn a thing or two from the entertainment industry.
"I speak with all but my tongue." –Well, I Walk, Midnight Manual
What a perfect beer this is. Berserker is an animal all unto itself. It's a big, bombastic NEIPA that doesn't shy away from hoppy bitterness but tactically uses juicy notes and a creamy mouthfeel to balance the weight and round out any jagged edges of this relatively newer style of beer. Carbonation is perfect, aroma is wild, and there's nothing I'd add to this except a second pint to accompany the first.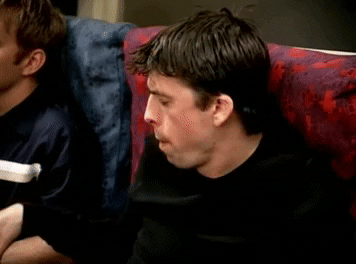 So many NEIPAs I feel are using the style to just jam everything possible into a glass, and that's just not the way. Ever get hop burn? It's when the oily nature of too much hop presence gives the sensation of a chemical burn in your mouth. A lot of hazy beers can lean a bit acidic in that way.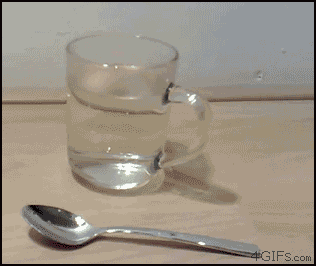 Not Berserker.
This beer was the pick-me-up I needed during these dark times. Ironically as the days get longer and the sun rises early and sets later, this was the beacon of hope I needed to remind myself that better days and summer nights are on the way.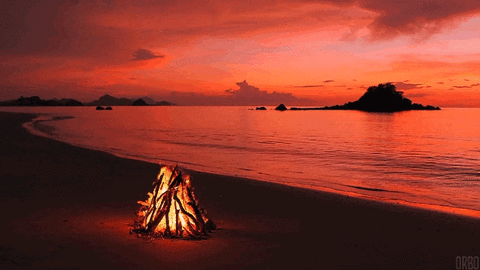 Ore Dock has yet to disappoint me and has come such a long way since opening in 2012. I'm so utterly in love with this beer and cannot wait to see what they roll out next. 
Get this beer! They still deliver curbside right now and it's just a matter of time 'til you can drink this right from the teat of the beast that is Ore Dock Brewing Company!
Were I to pair this beer with something, I'd say taco truck tacos. Of any kind. Just taco truck tacos, really tiny quesadillas, and sitting on a dock with your feet hanging over the edge and your toes just barely able to touch the water.
I am so lucky to be a beer critic in Michigan, the Great Beer State. Michigan is spoiled with some of the best breweries in the world. When you get the chance to travel again go and visit every single one- local business needs us now more than ever!
Got a brew you want to share with me? I take submissions and donations to the cause! Email me at dennis@thepintsizedreview.com or shoot me a message on any of my social media accounts. You can follow me on Twitter @drinkpintsized, Instagram @thepintsizedreview, or the way your parents get their news: on Facebook. Just search "The Pint Sized Review" and you'll find me. Donate on our Patreon, and if you can't please like, share our posts, and join the mailing list so you always know when we are putting out some stupid stuff for a laugh and maybe, just maybe, some education.
Peace!
###