What's up, you procrastinating couch potato? If you are like most people in this modern world, you put off getting Christmas presents like a pleb and are now scrambling to prove to your parents that you're not a disappointment.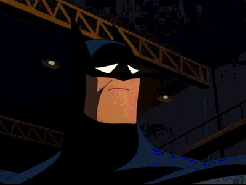 Ooooh, too close to home? Good. Trust me, that joke hurts me just as much as your life choices hurts your mom.
Ok, Grinch aside, if you're anything like me you probably forgot that it was even December until you realized your electric bill was a bit higher and your number on the scale in the bathroom has been rising like the body count of younglings in Revenge of the Sith (I'm watching all the Star Wars movies, as one does every December. This is the Way).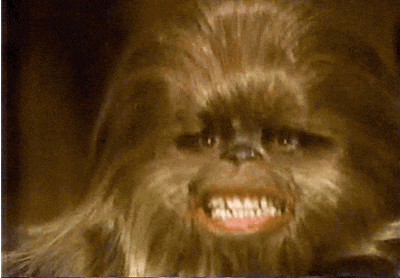 You forgot to buy presents for Christmas, didn't you?
No worries! If you have a beer lover in your life, this list I made (that I totally didn't just pull out of my moderately defined butt) will have you covered! Unless they are on the naughty list. If they are, buy them Big Flats from Walgreens.
Love snapping open a bottle of the good stuff but find that bottle caps are getting everywhere?
This is for the messy beer drinker in your life.
Make a statement by putting one of these on your wall and get guests talking. The built-in magnet catches the caps as they fall allowing for easy clean up! If you've ever stepped on one of them, you know that while not as painful as stepping on a lego, it's still no walk in the park.
I'm going to suggest something a little less common than just, "Get yourself a stein with his/her name on it" because come on. Be better than that. While this may only work for some people on Santa's list, if you're a craft beer fan and you lean more towards expressing your Y chromosome than not, you probably have experimented with growing a beard.
I say "experimented," because we all know that you were missing this next product.
Some damn beard oil and beard balm!
This stuff is made by a small business called Wicked Soaps and every batch is made by hand and with love. And trust me, nothing makes you feel cooler than waking up and slapping on some Tobacco and Rum into the man bush on your face. Make sure the beard in your life is taking care of itself and the beer drinker behind it.  
Growlers are cool. Most breweries have their own to sell and if they do, support them by buying one directly from the pub. The logos on them provide publicity and marketing they desperately need and makes you look a hell of a lot cooler.
But if you have a friend that might brew their own and wants to share with the class, consider this.
These are so badass, I wish I had one as well (You can totally help achieve that dream by donating to my Patreon!). They allow a miniature CO2 cartridge to attach, providing a better and more consistent carbonation than most glass growlers would allow. It pours right out of the built-in tap too. It's easy to clean and sanitize and will last a lifetime if you keep it up. 
And hey, it's like bringing a very, very small keg to the party! You will be cool for like, four pints. 
Ever hear the complaint of something like, "Man, I wish New Glarus distributed outside of Wisconsin. I'd drink that stuff all day!" Or, "I wish SkullKrusher DiePA was available in my area, but my local laws say I can't get it because of the ritual sacrifices needed to make it."?
Distribution is tricky, and often times smaller breweries can't get you what you need because of The Man.
Luckily, there's a whole nation of people who want to help.
BeerAdvocate has a thriving community of Beer Traders (as it's illegal to sell beer without a license) who engage in trading bottles for bottles, cans for cases, etc. Sign them up here to help get them started with trying new things!
There are also great clubs to join out there such as The Craft Beer Club. It's like Blue Apron or some other meal-ordering business, but instead they send craft beer every month. Who know what you'll get? I believe availability depends on the state you reside in, but it's worth a look-see.
A Local Mug Club.
Speaking of clubs, nothing says, "I love and cherish you" more than encouraging a friend or family member to go sit at a bar more often. It may be a bit pricey but when you slap down a few dollars at a local small brewery you are directly helping them be a better establishment.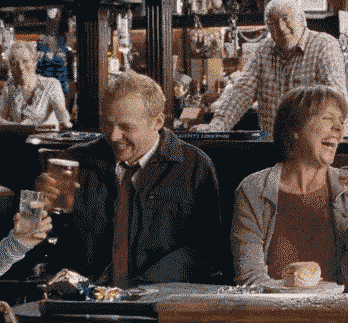 Being part of a mug club can often lead you to fun deals such as a percentage off per pint, meal discounts, or a larger mug than regular patrons. It also means that you are literally in the club!
The recipient of this gift will possibly have reactions including, but not limited to:
Screaming
Crying
Weeping
Exclamations of love
Stunned Silence
Involuntary Syncope
Uncontrollable salivation
An erection that lasts for more than four hours
A lady erection that lasts for more than four hours
A sudden belief in a higher power
Uncontrollable thirst
Gratitude
Holiday Spirits and Wines and Beer
I think most importantly, though, the best thing you can get someone this Christmas is just some time spent with each other. Many of these gifts are expensive and would require a lot of sacrifice to make it happen. For some of you, dropping thousands of dollars on Christmas is barely a drop in the bucket. For others spending $100 is stretching themselves thin and is the difference between having presents under the tree and having heat in the house.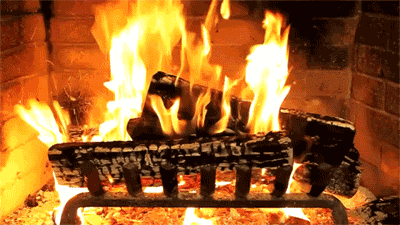 If you can spend the Benjamins- great! Do it! Buy local and support small businesses if you can! If you can't spend the dough- don't! Your presence is the only present a true friend or family member needs.
The most important thing you can do with your craft beer family is just sit down around the tree, crack open a cold one, and have a good laugh while cherishing the time we have together.
Life is short.
Act like it.
Peace, love, and good will to all!
Christmas is coming soon! There won't be any regular posts during the week of the Holidays, but it doesn't mean that the Pint Sized Community will be shutting down. I'll be up in Sault Ste. Marie, Michigan for the break and will be trying all sorts of U.P. beers that I can possibly get my hands on. Reach out and join me! Got a brew you want to share with me? I take submissions and donations to the cause! Email me at dennis@thepintsizedreview.com or shoot me a message on any of my social media accounts. You can follow me on Twitter @drinkpintsized, Instagram @thepintsizedreview, or the way your parents get their news: on Facebook. Just search "The Pint Sized Review" and you'll find me. Donate on our Patreon, and if you can't please like, share our posts, and join the mailing list so you always know when we are putting out some stupid stuff for a laugh and maybe, just maybe, some education. 
Peace!
###