Hey guys! Welcome to a more pocket-sized version of The Pint Sized Review!
I'm going on a trip out west to see what damage I can do there!
It's funny, In the past few years I haven't been able to travel as much as I always promised myself I would. The second I made it past TSA (fooled them again!), I imagined myself as a baby boomer in the 1970s: free to do whatever I like with no worries or repercussions in the future!
My wanderlustful glee at running around an airport that, turns out, has long been deemed as part of the Illuminati and the occult, brought joy to myself and possible annoyance to all of my fellow travelers.
"Hey, is there good beer here?"
"What's your favorite brewery in Denver?"
"Have hazy IPAs taken off as much here or is the scene really tuned to porters and stouts this time of year?"
"Is this what happens when you find a stranger in the alps?"
Nobody answered my questions, and I remain in search of meaning and resolution. And oxygen.
Did I mention my flight had a FOURTEEN HOUR LAYOVER in Denver?
FOURTEEN.
HOURS.
If you give me any sort of down time, I'm going to wander off and try a beer. Turns out that the airport in Colorado has a kickass train service that'll take you right downtown. So! Based on a reader's suggestion (shoutout to David Gleason), I went to Denver Beer Company, a small brewery in a newly renovated part of downtown.
The beer: Graham Cracker Porter.
The place: I… I just told you. Go back and read it.
Me: Sleepy and covered in airplane crust (you know, that slimy grimy patina you accumulate when a metal tube full of mouth breathers just… breathe on you for three hours).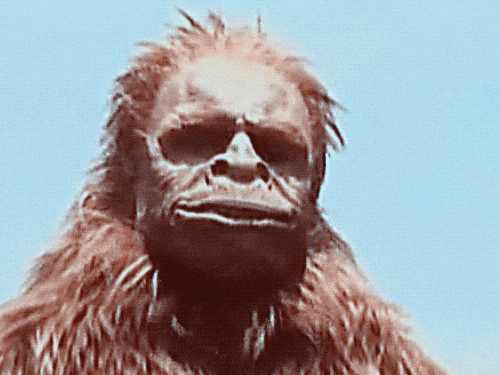 When I received the beer, it was a dark brown, almost black with a bit of red highlights. It had a huge, tan head on top like a latte with an afro.
It came out incredibly cold (COLD AS THE ROCKIES), so I gave it a few minutes to warm up to me (which, according to Kate, takes time. I come off pretty strong). The aroma comes off like honey graham crackers. Seriously, just like crackers that got a bit moist but are still really aromatic when you open the plastic bag. The smell transports me back to summer camp which my mom made me go to but Mom I don't wanna go they're gonna make me do the truffle-shuffle and I'm super self-conscious.
Taking a sip, this is truth in advertising! This tastes like graham crackers with roasted-by-the-fire notes. Coffee, chocolate, lightly smokey with some astringency right on the back end.
Imagine moving to Colorado using the money you got selling weed in high school (you little entrepreneur, you). You've established yourself as part-time help grooming the mountain for all that premium gnar, the powder's bitchin', you're taking advantage of your unlimited trips down the black diamond and your Patagonia gear is keeping you warm enough to keep from shivering but you could use something to give you that extra comforting feeling inside (other than the comfort of knowing you don't need to pay rent because you live in your Subaru).
This tastes like the kind of coffee you'd get at that fancy fair-trade barista place you spend all your dad's trust fund money at where none of the chairs match yet somehow all belong together.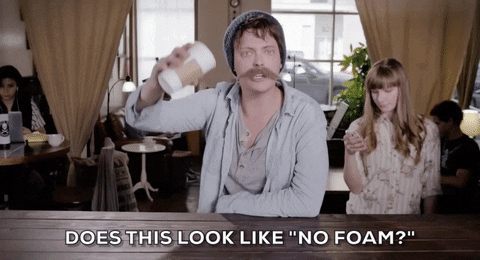 The mouthfeel on this bad boy feels as a porter should feel: thin to medium. It's not glue, that's for sure. Watery with a surprising drying effect on the end of the it all, probably due to the astringency (I've used that word a few times, astringency. You know how some people don't like coffee because there's something wrong with them and they are broken deep down inside? That's the part that they hate).
Retronasally speaking (I found a word for "That smell/taste you get when you breathe out"), I found this beer smokey and sweet, like a good-yet-crappy cigar. That's the best way I can put it. Like a swisher sweet that instead of making you look like you traded in your paycheck for lotto tickets… no, that's right.
This was a fantastic beer. Love it, love it, love it. Denver Beer Co. truly made this thirsty vagabond happy with their take on a campsite indulgence.
I'd pair this with bonfires, ghost stories, that one guy that shows up at every fire with a guitar and approximate knowledge of how chords work, and honestly? Reese's Peanut Butter cups.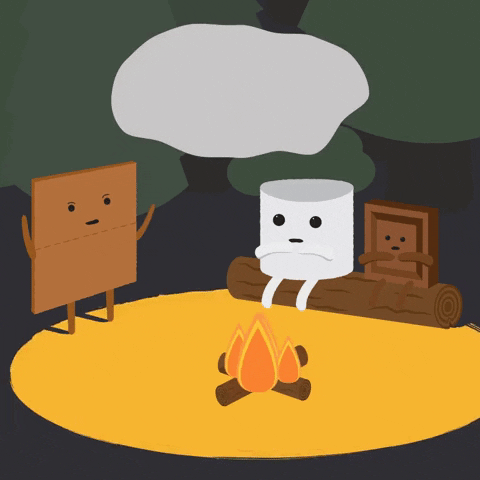 I'm writing this on a plane, and the baby next to me has the ugliest cry I've ever heard. If that howl had a face, it'd be Quasimodo's, but made out of wax and melting. Got a brew you want to share with me? I take submissions and donations to the cause! Email me at dennis@thepintsizedreview.com or shoot me a message on any of my social media accounts. You can follow me on Twitter @drinkpintsized Instagram @thepintsizedreview or the way your parents get their news: on Facebook. Just search "The Pint Sized Review" and you'll find me. Donate on our Patreon, and if you can't please like, share our posts, and join the mailing list so you always know when we are putting out some stupid stuff for a laugh and maybe, just maybe, some education. 
Peace!
###